Srishti had a filmi summer. Five weeks of being mostly in Kolkata in this sweltering heat meant being indoors for at least half the day. She did get to "explore" her city a bit – Jorasanko Thakurbai, Birla Planetarium, Princep Ghat, Nehru Children's Museum (all of which will now be dutifully used in English compositions & Social Studies projects at school) – but the joy of those explorations fell short of the sheer relief of being in the cool of AC rooms. Sad reality!
A lot of those cool hours were spent watching films this summer – 'Student of the Year' (SOTY) 2, 'Durgeshgorer Guptodhon' (DG), & 'Aladdin' in the theatres; and many more on her Mamma's laptop at home. I wasn't surprised at all that she liked 'Aladdin', but was taken aback by her responses to the other two: she called SOTY "faltu" (I occassionally watch faltu stuff & do faltu things with her… it's good for the soul… but I had not expected her to spot it in a film so correctly); & she loved DG! Especially the 'History Rap' and the graphics at the beginning and end of the film. She actually wanted to watch the film again! That didn't happen, of course, but the songs from the film on YouTube (including a very devotional one) became a favourite pastime of hers for a while. She loves Ma Durga & Durga Puja…. her fascination for the mystery in the film & the songs have a lot to do with it, I guess. And I think Abir Chatterjee can safely add one more (little) fan to his growing list J
The films that Srishti watched at home were old favourites of mine, seen when I was her age, with my mother and sister: 'Dadar Kirti' (which was the first film I ever saw as a child), 'Balika Badhu' (the Hindi one with Sachin & Rajshri, featuring the lovely song "bade achhe lagte hain"), 'Kabuliwala' (with Chhabi Biswas in the title role), 'Guddi', 'Parichay' (I've always been a Jaya Bhaduri fan) & 'Pather Panchali' (on Vimeo, with Spanish subtitles!).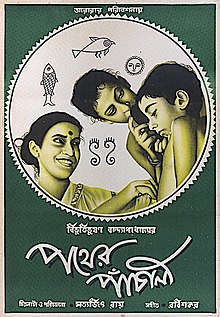 Srishti had distinct responses to all these films: she loved the bond between the sisters in 'Dadar Kirti'; the sarees and jewellery that 'Balika Badhu' wore; she adored little Mini and her antics in 'Kabuliwala'; she liked 'Guddi''s short frocks, long hair and big eyes with the kajal drawn out so; and she was bored stiff with the long back-stories of Jeetendra and Sanjeev Kumar's characters in 'Parichay', though she promptly took to the "sa re ke sare" song with the children and asked me whether the teacher will marry the "aunty" at the end!
I loved watching all these films with her – re-living, as I did, many precious moments of my childhood through them. But watching 'Pather Panchali' together was an altogether different experience: it was last week, she was pestering me for a film, she wanted to see 'Frozen' again, but my Netflix account was not working… she was crestfallen… so I took a chance. I said I can show her a brother and sister story, which also had some cats and dogs in it. Would she be interested? "Yes", she said. And she was! She was completely drawn into the story – not for one moment did her interest flag. That was a revelation! I was actually quite prepared to hear that she is getting bored – she doesn't like black and white films, after all, she loves colour – plus, there is pain and poverty in the film. I had no idea how she would react to them, though I was willing to guide her through the story. I decided I would stop, if she wanted me to. But no – not only did she never ask me to stop, she was full of questions: "why is the mother always angry?", "why is the aunt SO old?", "did Durga really steal the necklace of her friend?". And she simply loved Apu and Durga and her cats and dog, the reflection of the sweet-seller in the water, the train in the distant horizon with the children running through the kash fields, Durga getting drenched in the rain, swirling round and round with her long hair upturned. How stupid of me to think Srishti would be bored with 'Pather Panchali'…. this is a story of childhood. How can a child not respond to it?!
Srishti loves to read story books, and there was that, too, of course, during the holidays – an Amar Chitra Katha 'Shakuntala', a recent graphic novel on 'Sita', a collection of Fairy Tales titled '5-minute Princess Stories' & a charming little book (a Dutch publication in English) called 'The Girl in the Golden Dress', featuring Rembrandt's famous painting, 'The Night Watch'. She pored over these books multiple times, reading them both with me and alone, and then made me repeat the stories to her at bedtime – all this, notwithstanding, this summer was definitely a summer of films! It was suitably capped with a visit to Ramoji City in Hyderabad – where her Jethu and Jethima live with their children. The children, Hamsa & Jyot, are actually young adults now, but they have another furry sibling – Sid – who is Srishti's favourite!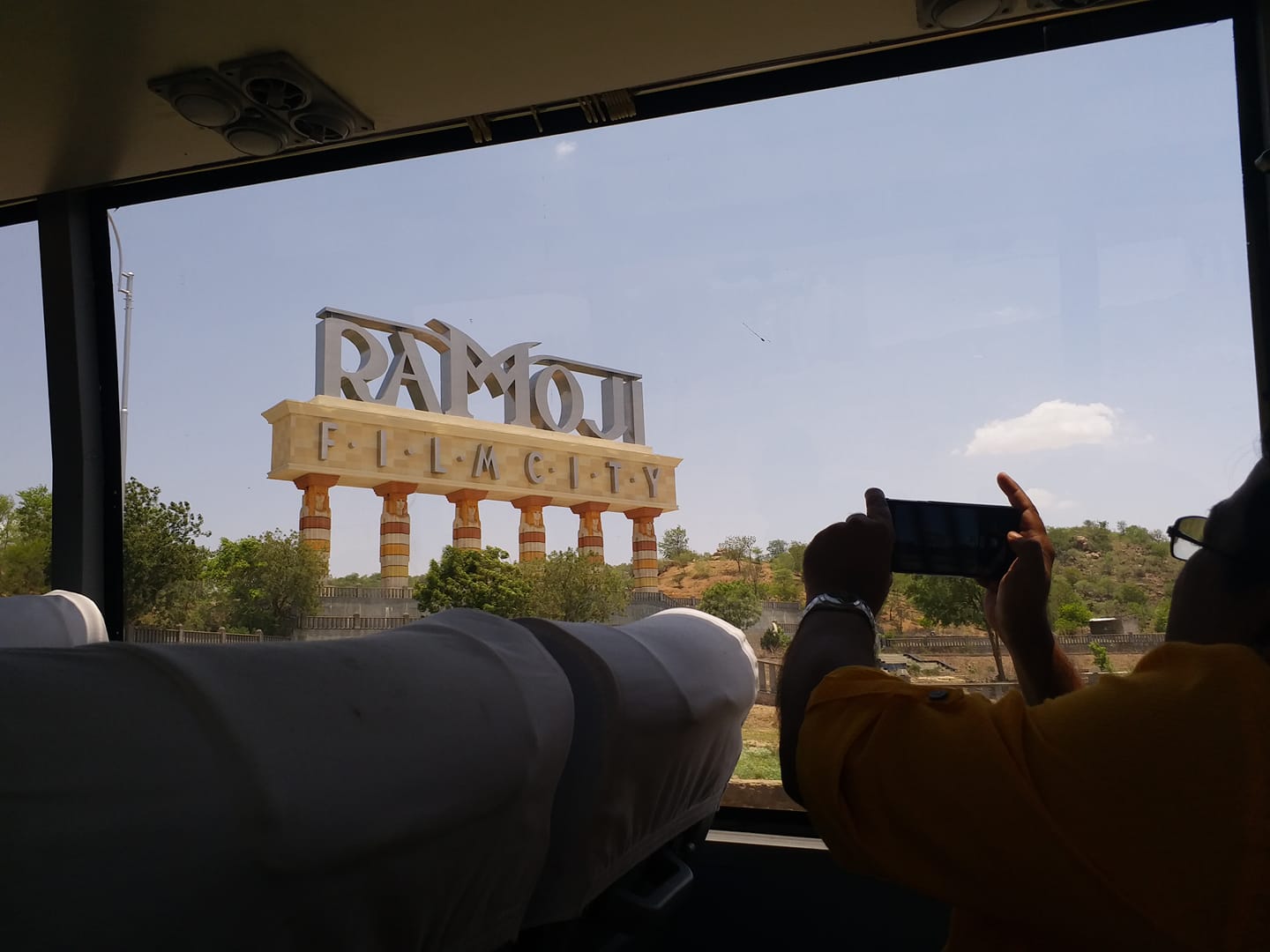 Just two days back, I asked her what she liked MOST during her summer holidays that were now coming to an end: without a moment's thought, she said, "playing with Sid"!!
I have my own favourite moment from her summer: a particularly lazy morning sometime in early June. Thing is, on any given day, Srishti spends a substantial part of her waking hours thinking and impersonating animals (the more domesticated variety, I must add – cats, dogs, birds, rabbits, butterflies). But that morning was different: she saw a picture of a duck on the cover of an exercise book… and suddenly, longingly, remembered the ducks she would chat with every day, walking on her way to school and back. In the canals that lined our neighbourhood in Amsterdam. "If I go and visit them now, will they remember me?", she asked. Then, as a kind of ode to them, she sketched a duck in a pond and coloured it lovingly – that single activity taking up almost her entire morning! She loves animals. They are her best "pretend" friends! I hope this imagination stays!